RESERVATIONS MUST BE MADE BY TELEPHONE
304-258-7888
Write Us: info@atasiaspa.com
OPEN 7 DAYS A WEEK
Hours: SUN - WED: 9:00am - 5:00pm
THURS-SAT: 9:00am - 6:00pm
*25 minute services, 60 minute services and "A Touch of Atasia" packages are not available Friday through Sunday.*
We welcome Justice to our team providing Reflexology every Sunday. Taking reservations now!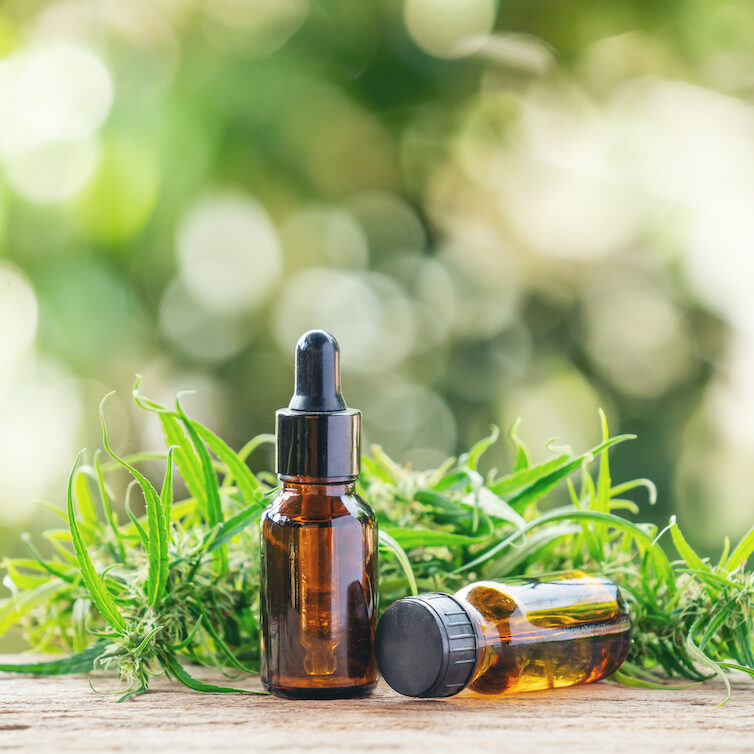 Upgrade your Massage, Facial or Pedicure with CBD Balm.
(100% Natural, Anti-Inflammatory, Fast Acting, Long Lasting, Heating & Cooling and no THC)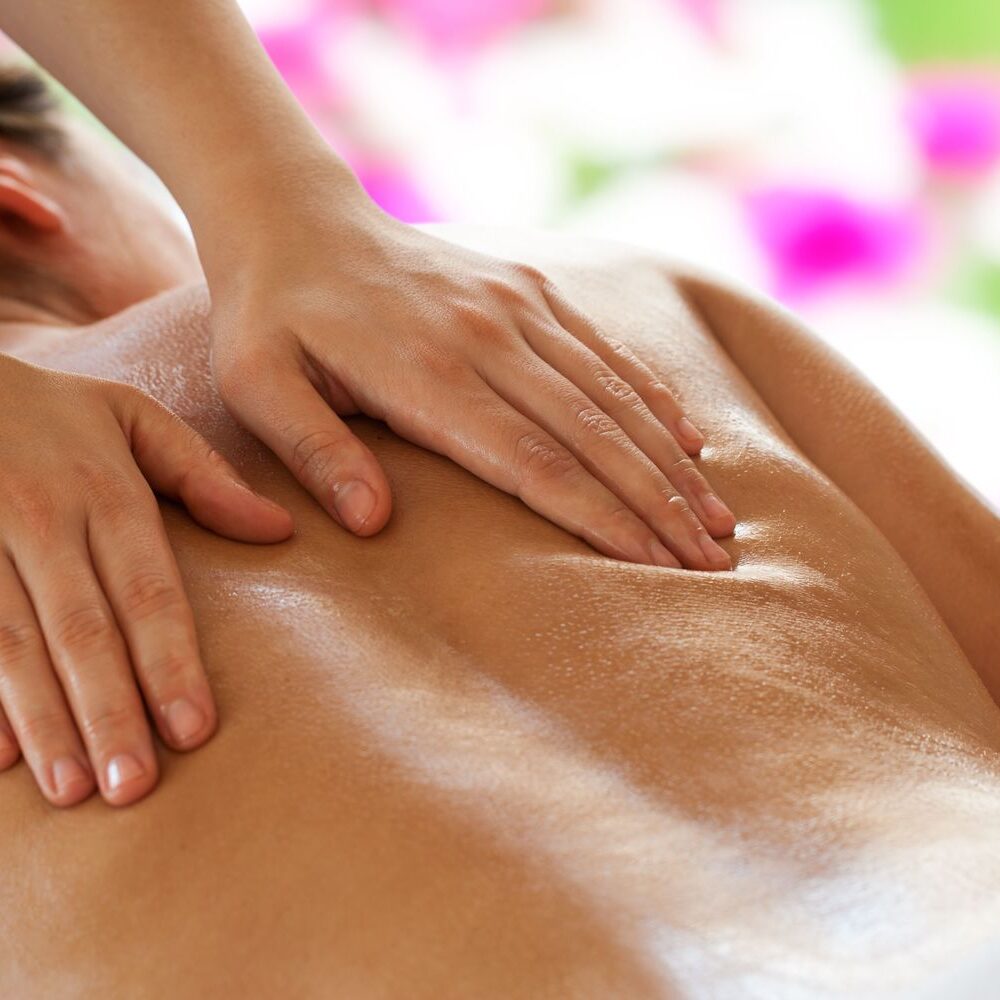 Enjoy a journey away from everyday stress and tension. This massage results in improved circulation and relaxation for the rest of your day.
45, 60 or 90 minutes
      60 Minute Massage available Monday thru Thursday.
Massage pressure varies from light, medium to firm.
* Please indicate your choice of massage pressure when making reservations.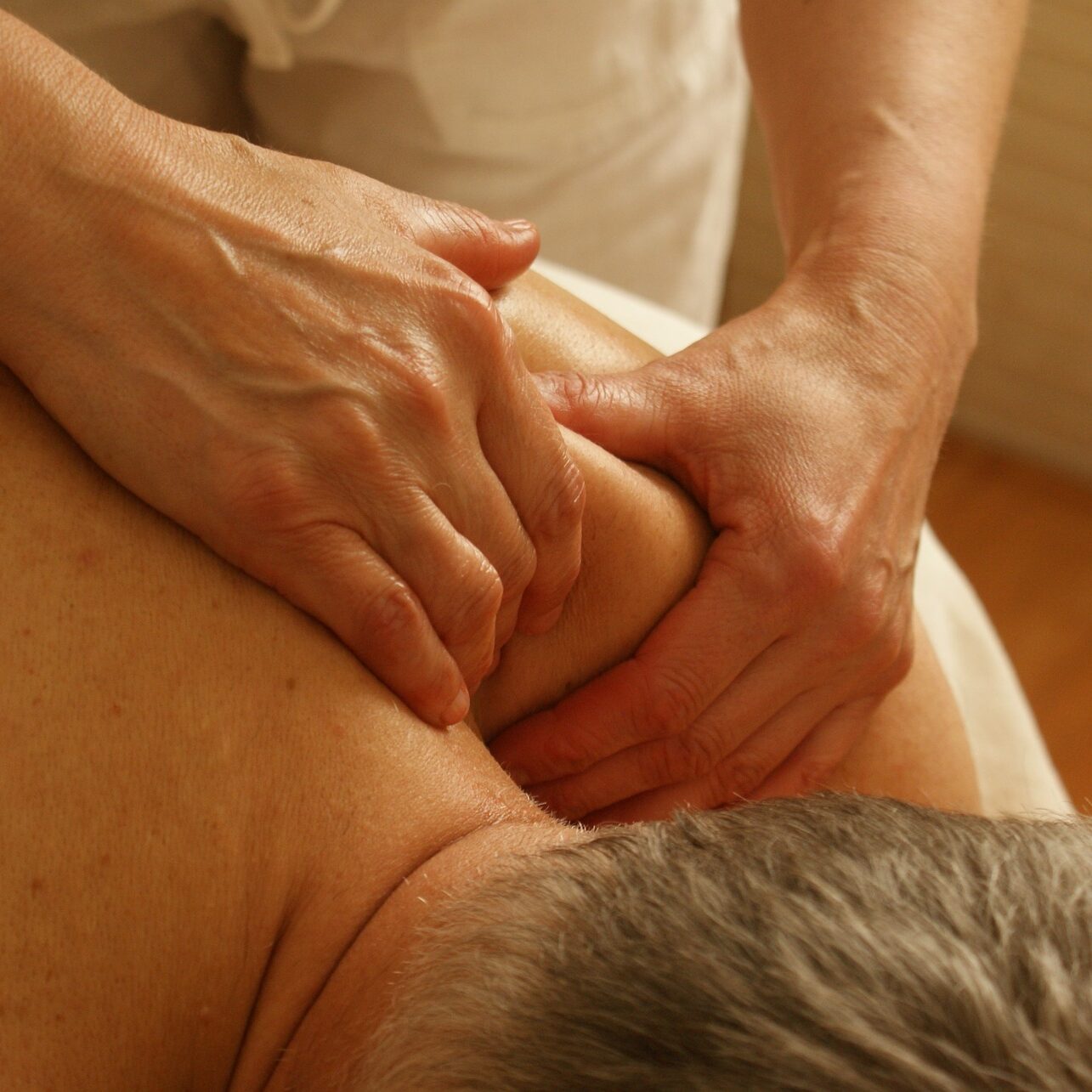 This technique is aimed at the deeper tissue structures of the muscles.
45 minutes or 90 minutes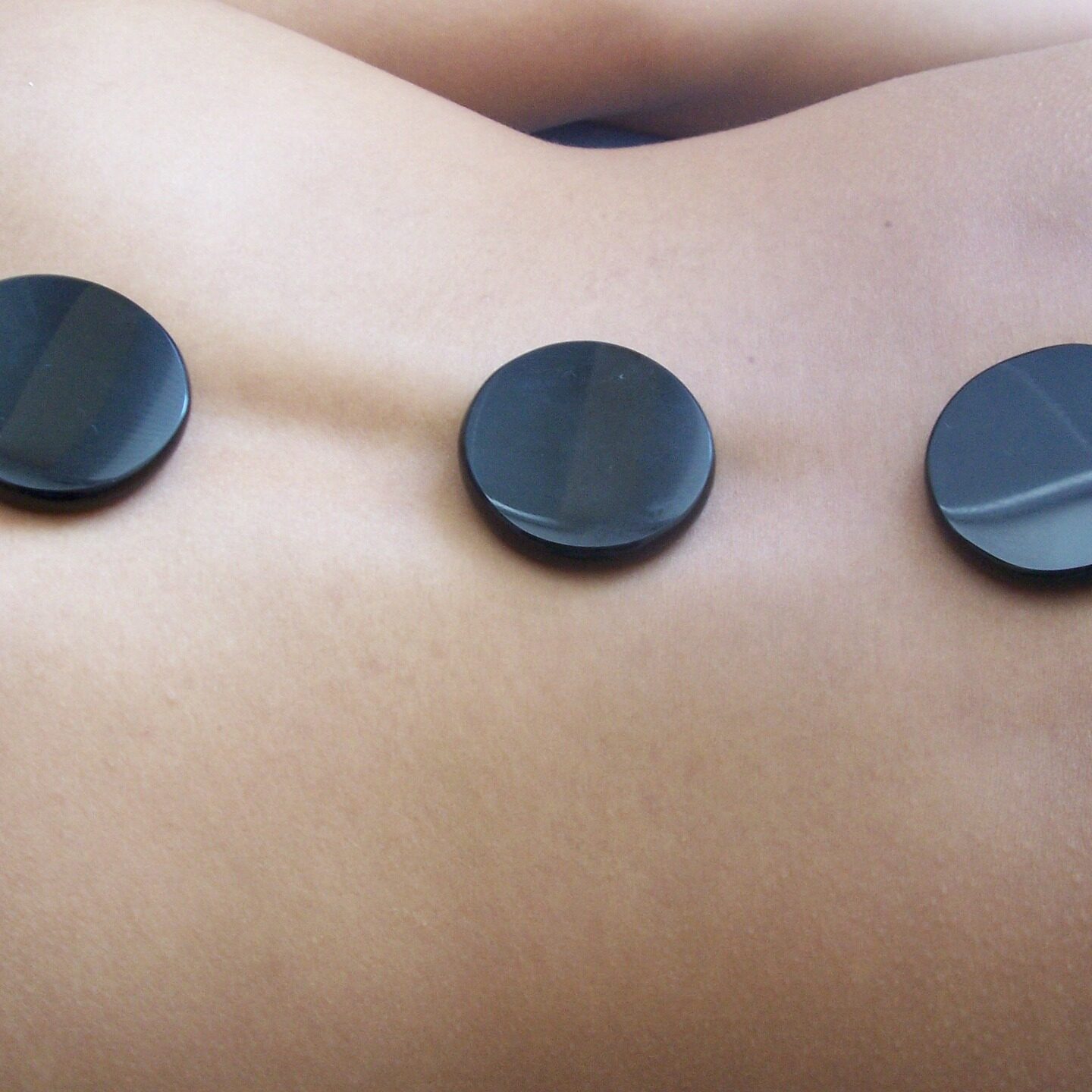 A special technique using essential oils combined with warm smooth basalt stones to ease away tension. Choose from Lavender, Lemon, Geranium, & Rosemary.
50 minutes or 90 minutes
This technique focuses solely on the feet. It is known to soothe tired feet, help circulation and encourages overall healing.
45 minutes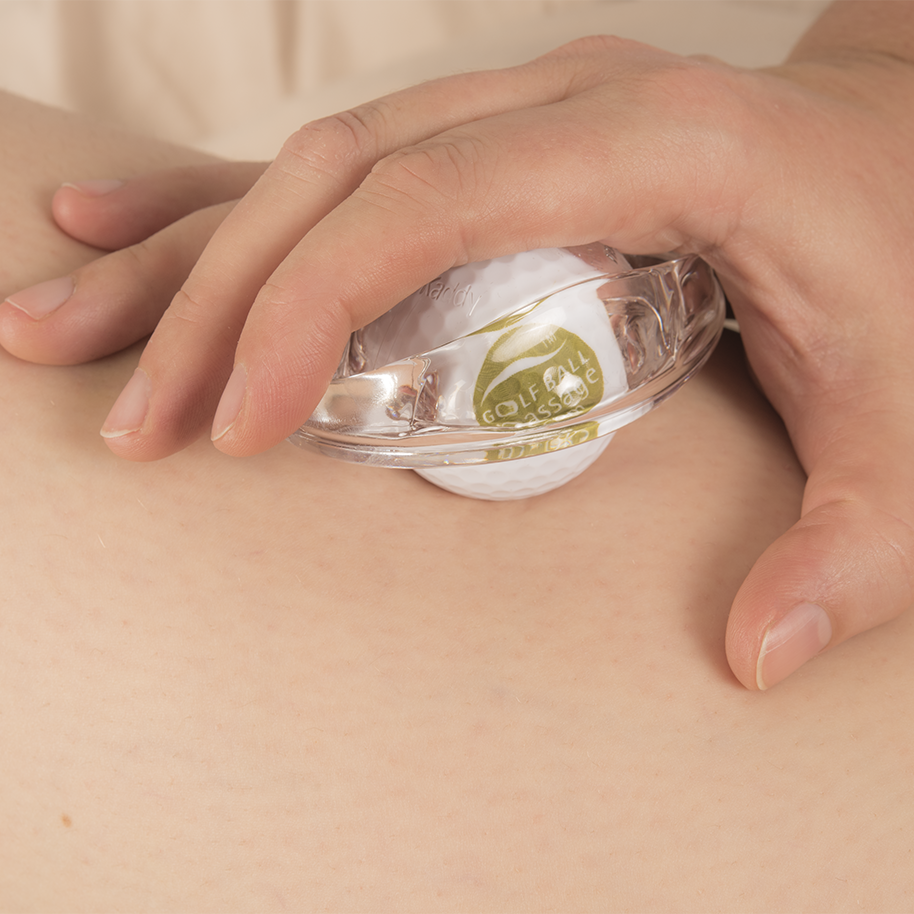 This massage focuses on specific muscles involved in golf: Shoulders, forearms, hamstrings, quadriceps, hips, upper and lower back. Golf balls and hot towels are used in this service. It ends with a series of stretches, preparing you for some eagles.
45 minutes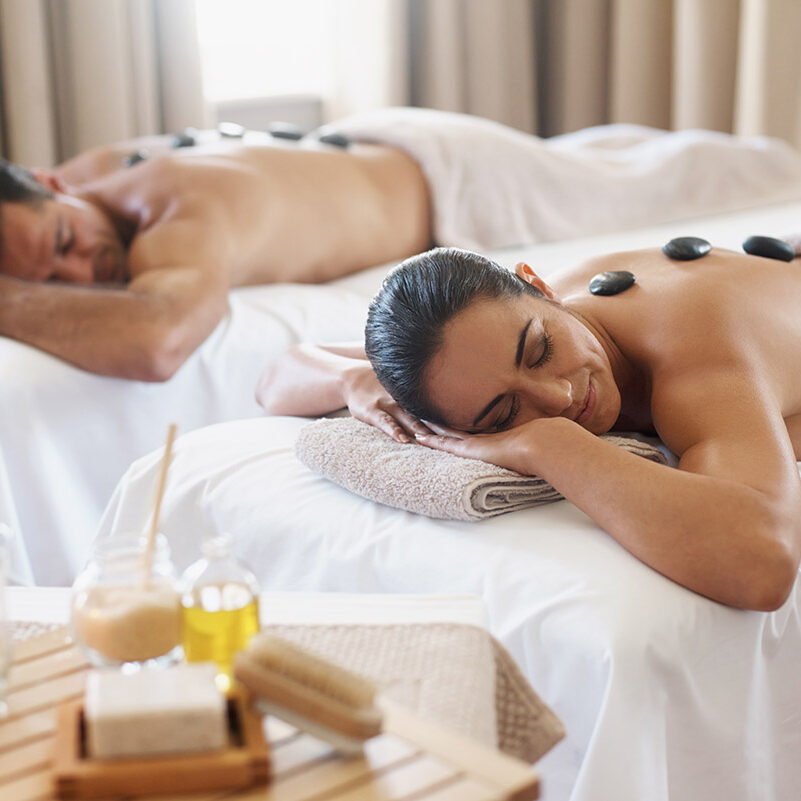 Perfect for a romantic get-away, anniversary celebrations and mother daughter outings!
45 minutes or 90 minutes
A soothing and gentle technique that brings total relaxation and tranquility to the body, while treating the body, mind and soul.
45 minutes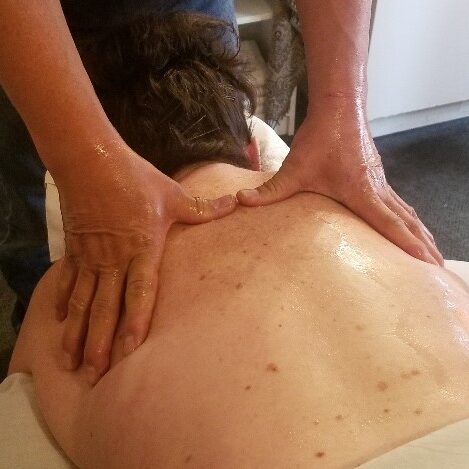 Frankie begins with a relaxing foot massage and gradually works up to the shoulders using heated oils. Experience his original steaming hot towel massage on the neck and shoulders. Frankie accepts appointments Thursday through Sunday.
45 minutes or 90 minutes
Restore balance through the power of 10 essential oils, applied to the back and feet, like drops of rain to create a uniquely soothing massage.
50 minutes
General Information
Prices are subject to change without notice.
Gratuities cannot be applied to Credit Card. Cash tipping envelopes are provided.
Minimum age for spa services is 15. Guests between the ages of 15-17 must accompany guardian in our couples room for Massage and Facial services. Otherwise, children are not permitted in the spa.
For clients that prefer not to use the stairs, we do offer a ground floor massage room. Please indicate this preference as well as wheelchair ramp accessibility when making reservations.
Cellular phones must be turned off in the spa.
Smoking, alcohol and food are not permitted in the spa.
Please remove all jewelry prior to any treatment. We recommend leaving valuables at home. Our safe is available upon request at all times.
Atasia Spa LLC is not responsible for the loss or damage of personal items, including clothing and accessories.
First trimester Moms can only receive Facials (Rejuvenating), Pedicures and Manicures. Second & Third trimester moms can receive 45 min Therapeutic Massage, Rejuvenating Facial, Pampered Hands & Feet and Mani/Pedi. Sugar/Salt Scrubs, Mud, Steam Room, Whirlpool, Aroma Stone, or Deep Tissue are NOT allowed when you are pregnant.
Please arrive 10 minutes prior to your scheduled start time.
Whirlpools and steam baths are not permitted if you are not feeling well, are pregnant or have high blood pressure or similar conditions.
Complimentary Eucalyptus Steam room use for each person in groups of seven or more with a minimum of two services each. Due to availability, complimentary steam for group must be utilized at same time.
Services are performed by West Virginia Licensed Spa Professionals.
Cancellation Policy
Cancellations must be received at least 24 hours prior to appointment time, or half the service fee will be charged.
Credit card authorization and daytime telephone numbers are required for reservation confirmation.
GIFT CERTIFICATES AVAILABLE